Strong partners for your success
Innovations and technology are key factors for your successful training with us. For this reason, we maintain an active exchange with many manufacturers. At the same time, we meet quality standards that give you the assurance that you will receive perfect advice and support from us.
What began in 1999 with "Macromedia Authorized Training Partner" has evolved over time into more than 10 partnerships worldwide.
Through regular external audits, we can always guarantee you up-to-date content didactically optimally conveyed.
Contact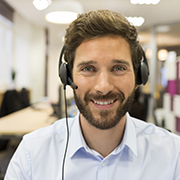 0800 4772466
info@incas-training.de
"*" indicates required fields
Contact form
"*" indicates required fields